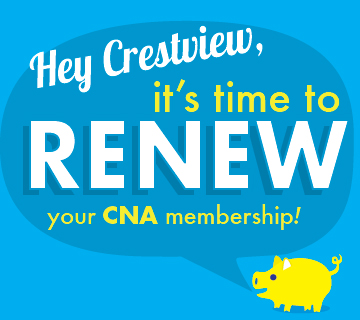 Per a 2014 bylaw change, Crestview Neighborhood Association memberships are now held on a calendar year basis as of January 1, 2016. That means all* memberships expired as of December 31st, 2015 and neighbors must now renew their memberships to remain a member in good standing with the ability to vote on CNA resolutions, bylaws, and officer elections. 2016 memberships will expire on December 31st, 2016.
(*membership dues received in Dec. 2015 have been applied to a calendar year 2016 membership. If you paid in December, you're all set.)
Members have a 90-day grace period in which to renew, but why wait? Renewing a membership or becoming a member is fast and easy! Just click on the "Donate" button at the top right and you'll be taken to our PayPal portal. Your $10 in dues covers all the members of your household.
It's never been more important to have a say in our neighborhood! Growth, change, and city planning are a big part of life in Austin right now. Your membership gives you a voice in the neighborhood association, and the CNA in turn is the voice for our neighborhood. Join (or renew) today!