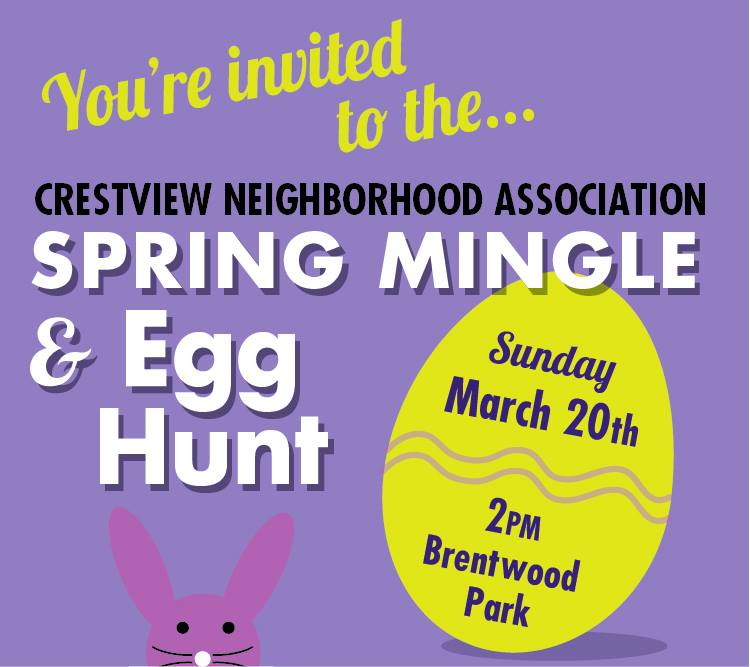 The CNA is hosting a spring meet-up and egg hunt in Brentwood Park on Sunday March 20th at 2pm. Bring your little egg hunters, your well-behaved leashed doggie  or just your neighborly self and join us at the pavilion for lemonade and cookies.
For each participating child please bring a dozen filled eggs. The CNA board members will handle the egg hiding and the hunt will be on at 2:45 pm!
Members of District 7 council member Leslie Pool's staff will be in attendance and eager to chat with our community members. We'll have pens and note cards so neighbors can jot down their thoughts and concerns about city and Crestview issues and share them with the CNA executive board and Council Member Poole.