UPDATE: The deadline to apply for membership in the Ryan Dr. Working Group has passed.
Thank you to all who expressed interest!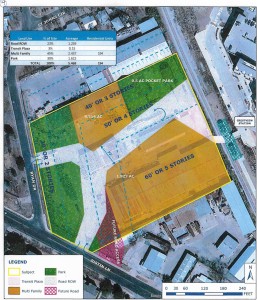 In spring 2018, the City of Austin Office of Real Estate Services will draft a request for proposals to redevelop a site on Ryan Dr. in Crestview. The lot currently serves as an Austin Energy facility. In order to determine and define best use of the land, the city is soliciting community input.  A working group of 8-10 citizen volunteers is now forming to review site materials, gather input from residents of nearby neighborhoods, and craft a set of recommendations to guide redevelopment of the parcel. The working group will be sponsored by the office of council member Leslie Pool, and facilitated by CNA executive board members.
Members are sought for the working group, which will meet in the evenings of 1/15, 1/22, 1/25, and 2/1, plus one additional meeting in early February and one community presentation in the early spring.
If you have an interest in serving, please use the contact form here to apply. Include name, address, why you're interested in serving on the committee, your opinion or vision for the development, plus any experience or professional expertise you have that could relate to thoughtful planning for the site. Member selection will be guided by the goal of representing diverse backgrounds and viewpoints, as well as all of the nearby neighborhoods. Deadline to apply is January 11, 2018.